Here we are again, out gathering and exploring. More and more we are noticing that wonderful
crunch
as we walk along. The leaves whirling and whirling when the wind blows.
I know, I know.. I was just blogging yesterday about gallivanting about. It's where we are. Autumn calls and we are heeding that call.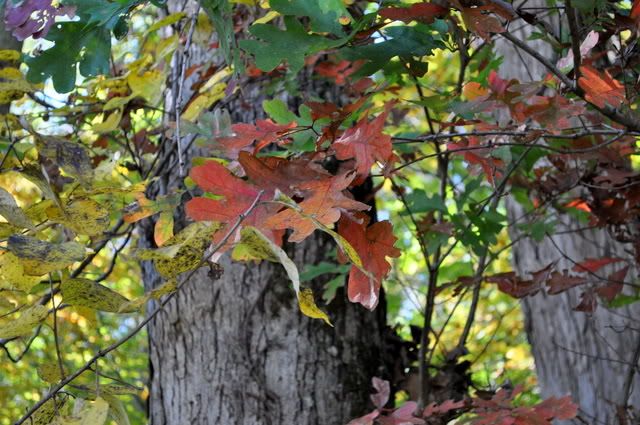 It's
leaf week
. We have been in search of as many colors as we can find. Traipsing around the neighborhood. Our own yard is full of Bradford pear trees so we have to search for leaf diversity.
A reader just commented the other day that one little one was missing from the photos. On my back, perhaps? Yes, we walk and she rides. River is more than a little bit of a wild child so I am very cautious about letting her walk alongside us by the road. Just know, we live in a very rural are and we meet very few cars (if any) while we walk... but still. She loves to run away and just laugh and laugh. But I really wanted her to be able to scoop up the leaves with us and roll around in them. So, here she is off the back and wearing a soft monkey leash. She is safe and mama doesn't have to fear seeing her littlest smooshed like a hoppy toad.
Lioness Zoe, fiercely defending her leaf pile from a jump happy little sister.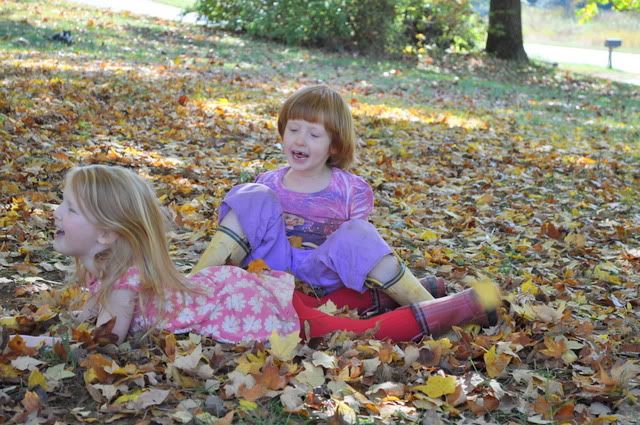 Leaf piles made and jumped in, acorns and pine cones collected... another profitable gathering excursion.