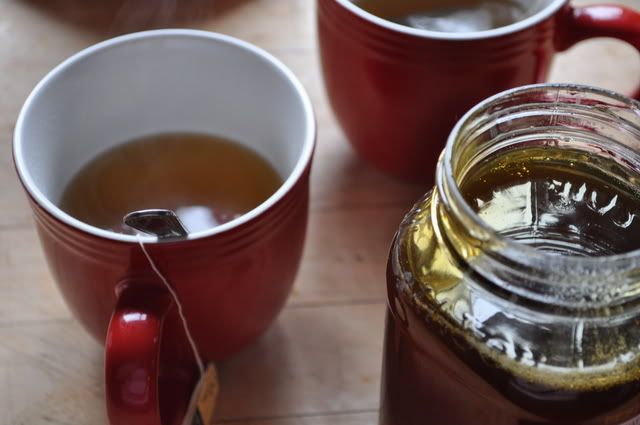 Chamomile tea with
lots
of honey, to soothe our sore throats.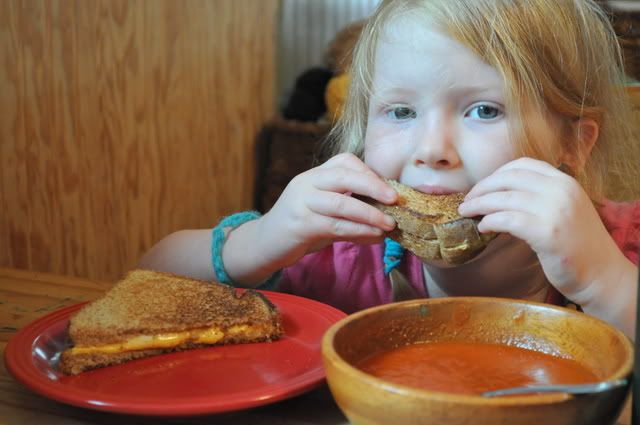 Warm grilled cheese and tomato soup.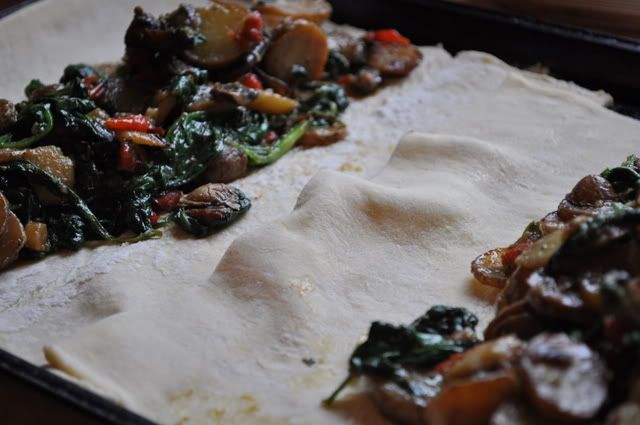 Hearty, comforting vegetables, wrapped up in a puff pastry.
Kaiya got sick over the weekend. I thought it had passed a couple of days ago. But it's back with a vengeance and she was generous enough to pass it on to River and I. Zoe, as usual, is untouched. It's been a couple of do nothing and sleep late days. And eating of lots of warm and comforting foods.
Now, if you don't mind, the tea kettle is calling.