We received something wonderful in the mail today. After seeing
this post on Melissa's blog
I mentioned if she'd ever like to swap.... Well, that led to much brainstorming between the two of us and these
fantastic
gnomes! She sent me a full set of Day of the Week Gnomes and five different weather gnomes, including one day and one night gnome. So I put up this little shelf and pulled them all out for the girls to see.

Needless to say, they're a big hit.We'll rotate them daily and trade the day for night in the evenings. What a sweet way to transition, huh? She also made some chore gnomes. I don't have these yet, I need to figure out which ones I want for the girls. My thought is to put up two more little shelves for the girls and each day let them pick which chores they'd like to be responsible for and put them on their own shelf.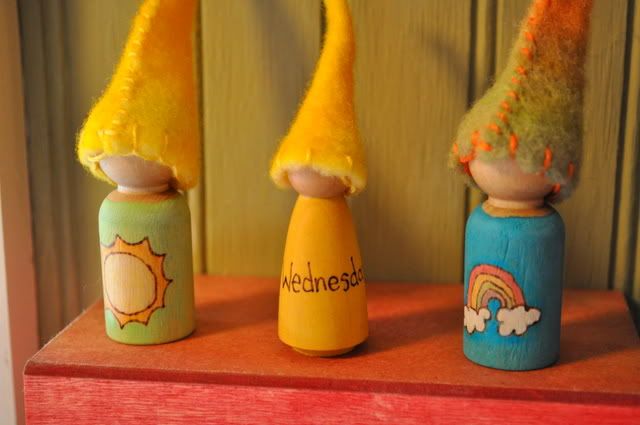 If you'd like to get your own gnomes Melissa has them in her shop
here
.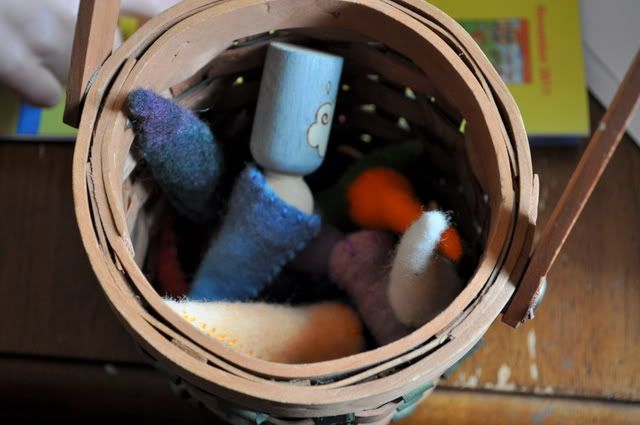 Actually, it started out as a grey and rainy day. Which I was expecting, but I'm glad it changed it's mind.
P.S. Don't forget to
enter to win a sweet cap for a girl or boy
!