A birthday was had, cake (and batter) was eaten, gifts were opened and the birthday girl felt a lot better than the day before. Thank you so much for your 'get wells' and birthday wishes for my River!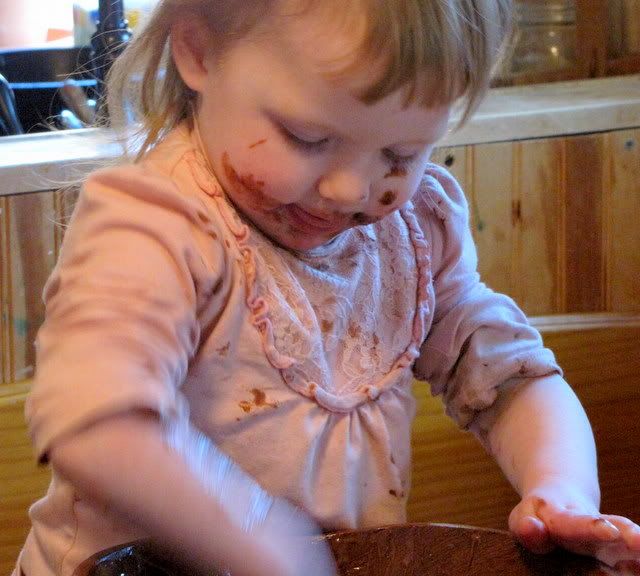 And for the handmade gifts...
I didn't get the man gnome finished (or started) but I love how this the lady gnome turned out. My goodness, all that seaming up was maddening! But well worth it. You can find my
Rav notes here
. I will be making the man soon to go along with her.
And here is the most excellent set of picture puzzle blocks that
Tait painted
. So cute! He added a couple of different characters than
Lori
had done. The fox is my favorite.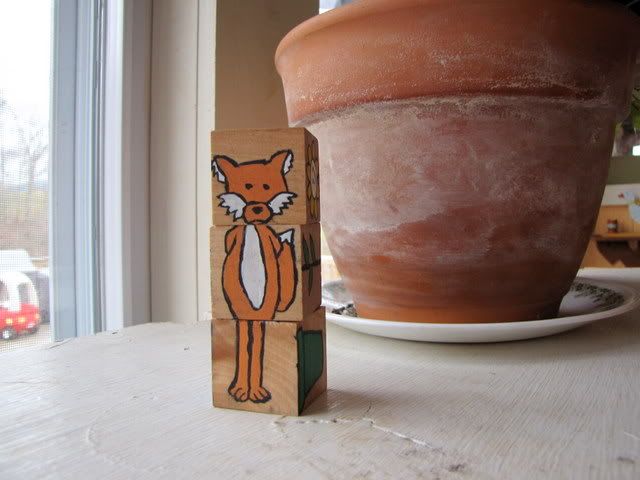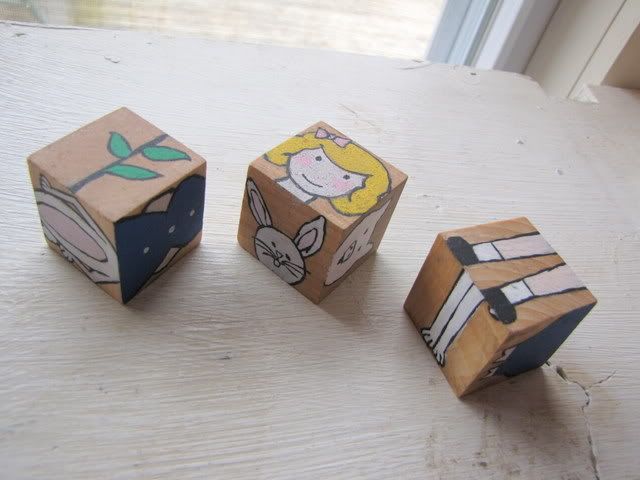 Anyway, a lovely day was had by all and my heart was so full of love by the end of the day. I just love birthdays!