I've taken exactly two pictures this week. Here they are.. the girls with their heads bent together, pouring over their coloring books. Some days they color
all day long.
No exaggeration. It' s kick they're on, I suppose.
There's not a whole lot to update you on. I'm off this week. Really can't find my rhythm. I have lots of plans on my mind and I'm kind of absorbed by them. I haven't knit in days (gasp!), just have been thinking lots about where I want to go from here.
I am preparing to make a seed order order. So much fun to sit and dream of a warm spring garden, brimming with greens and herbs! I came upon a few
pins
yesterday... salves, tinctures, teas, that type of thing and ended up finding a whole bunch and stuck them in my
Kitchen Apothecary
. I was so inspired by
Amanda Soule's apothecary cupboard
. I really want to set something like that up. All the little things I need in there to heal and soothe my family. I ordered
this book
, too.
By the way, Kaiya's doctor wants her on a daily steroid in her nubulizer and an antihistamine daily, for gosh knows who when, for her asthma. I've not been doing it daily. I don't like pumping her little body full of that garbage, it really affects her adversely and I really want to find a more natural way of dealing with it. Please know, I will do what it takes to care for my daughter. I won't sit by and do nothing while she suffers and I do give her what she needs when she needs it. But as far as preventive medicine I just feel there must be a better way. Now, I have found a few things that I would like to start trying but I was hoping that perhaps one of my dear readers would have some advice/experience on treating and preventing asthma naturally. I just so happen to run across the book
'Natural Remedies for Your Child's Asthma'
and the Goodwill the other day. I'm hoping it will be chock full of great ideas!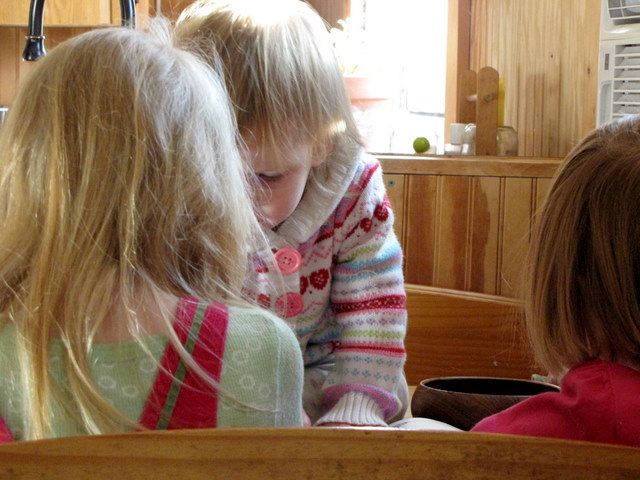 Well, the girls are up. Here's to a new day. Have beautiful one, friends!