I hope you all (who celebrate) enjoyed a nice Candlemas this past week. Here, it was such lovely week and truly felt as though Mother Earth and her root children were busily preparing, down below, for Spring. And though
the groundhog did see he shadow
I can't imagine North Carolina is in for anymore winter to speak of . I could be wrong, we shall see. Snow would still be very nice...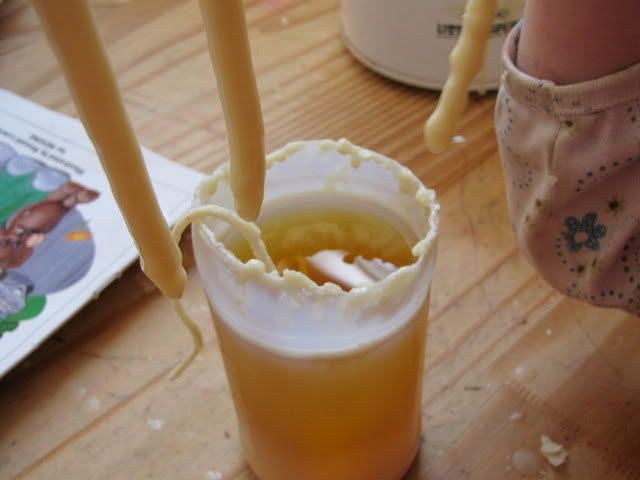 We made our first dip candles, well, Kaiya and I. This was an exercise in patience for her. She actually had to scrap and redo one because she was letting it flop and the wax broke.
We used a small milk bottle that I cut the top off of and, as you can see, I had to place it in water in a pot on the stove a couple of times to remelt it.
She did two and I did two and the I made some votives using toilet paper rolls.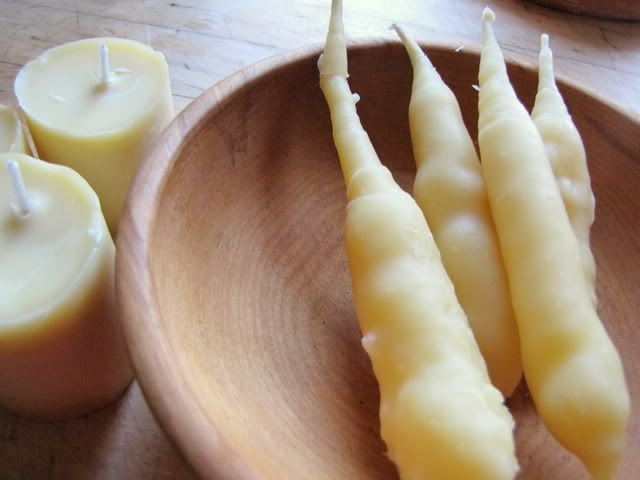 Our sun bread was made using
this recipe
. It turned out really good!
I have a winner for the
Love Bunny giveaway
.....
Tanya M
Congrats, Tanya! I will email you in just a bit and you will have 48 hours to get back with me.