We took the girls to the science center and the park today, my Waldorf mama friend and I. There was a dinosaur exhibit at the science center and Zoe loves dinosaurs. But the second we walked through the door she was terrified and begged to leave. So we saw the
permanent exhibits instead, which never get too old for them
. Afterward, we headed to the park with our lunch, since it was such a warm and beautiful day. We ate, the girls played and then we walk along the bridge that trails through woods, overlooking the duck pond.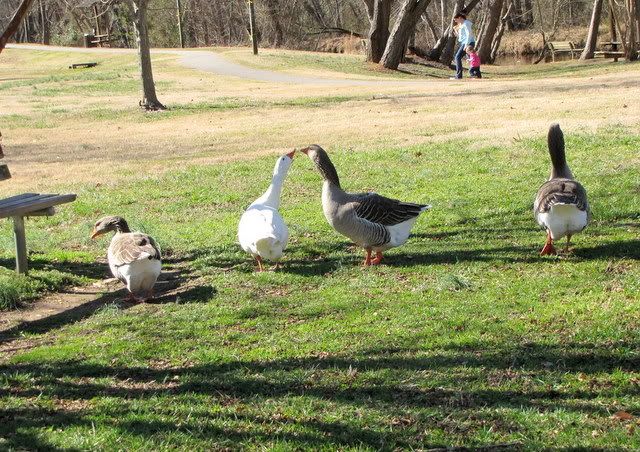 I love our time with these friends and the girls really do, too. The mama and I have so much in common and share much the same goals for what we want for our children. So far, we haven't found any other Waldorf inspired homeschoolers nearby to join us, but to us, the quality of the connection we do have is much more valuable than a large group of families with not much in common and dissimilar goals and values.
By the way, some of you say that you wish you could find other Waldorf inspired families in your area. So I wanted to tell you, I found her by posting in the
Mothering forum
s, under 'Finding Your Tribe'. You may not find gobs of like minded folks but perhaps one or two families like we did, and, really, that means the world to find someone you can really connect with.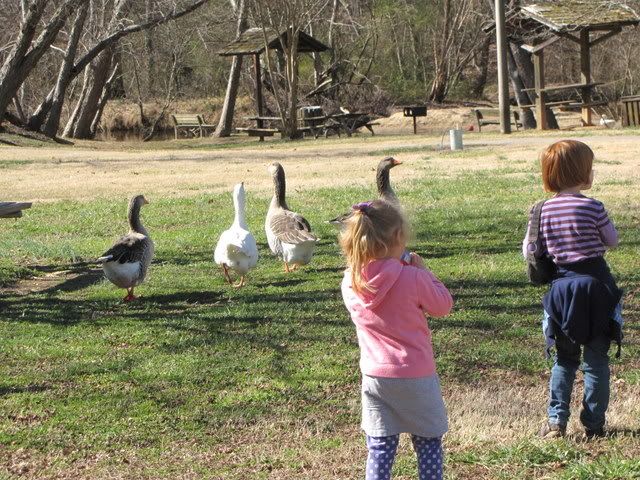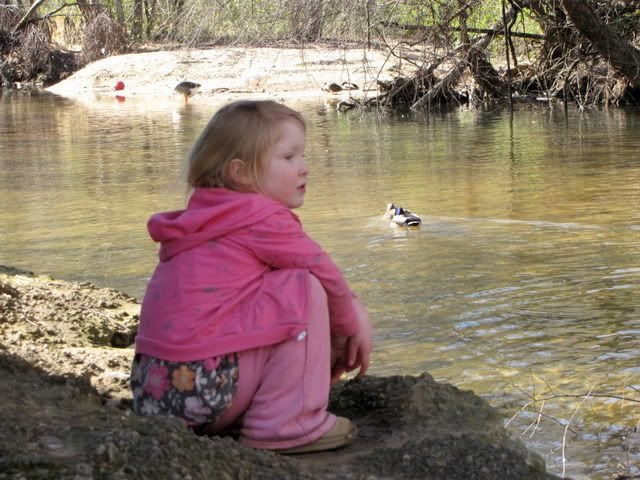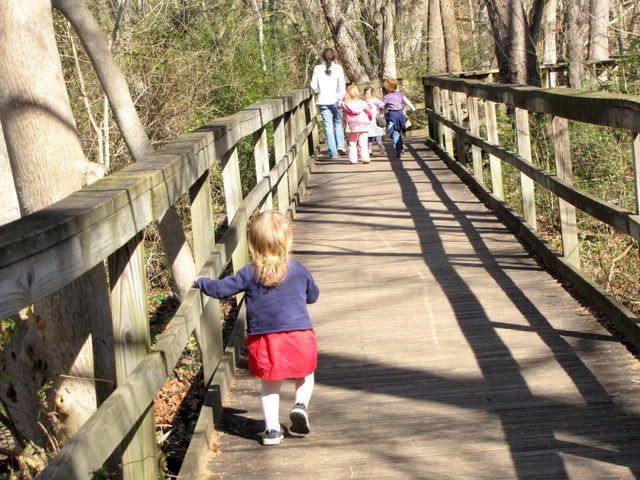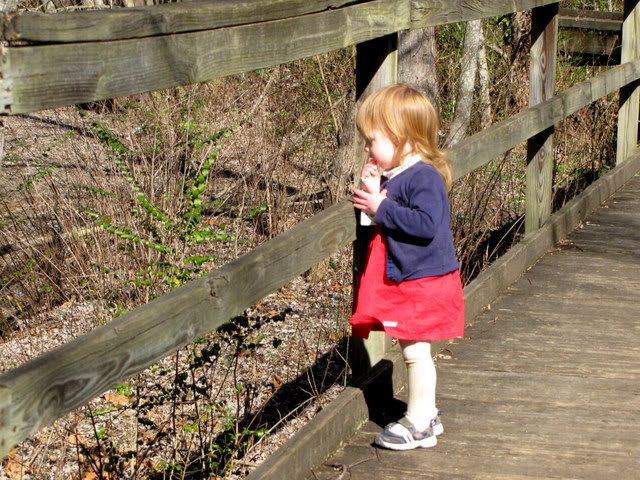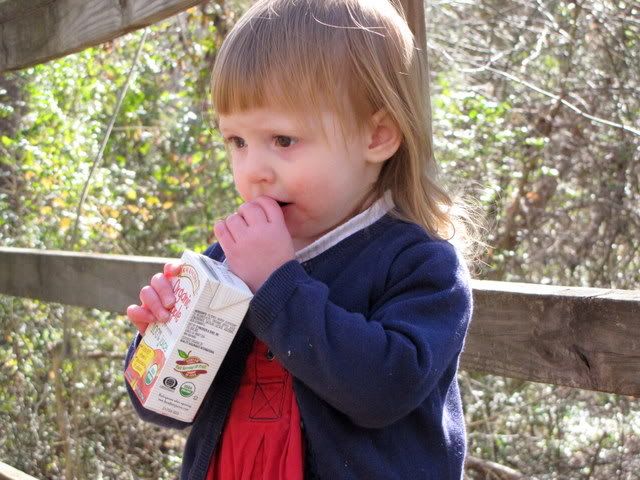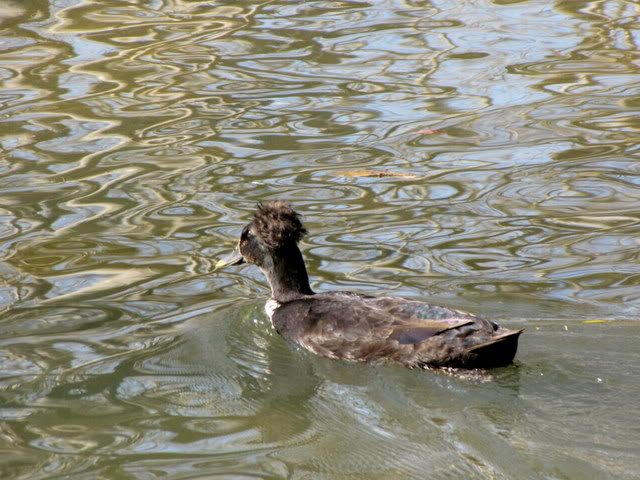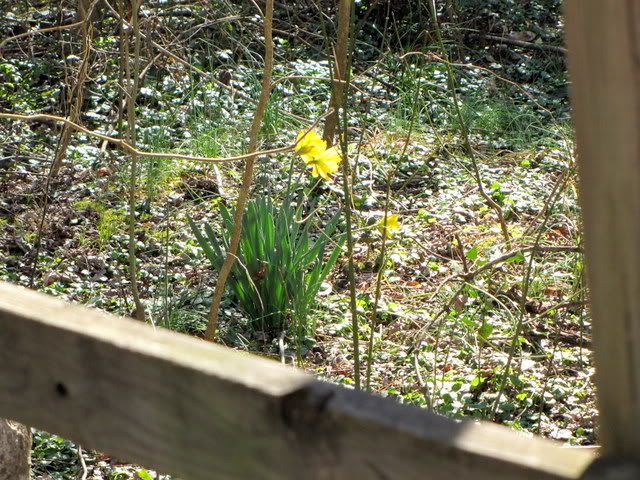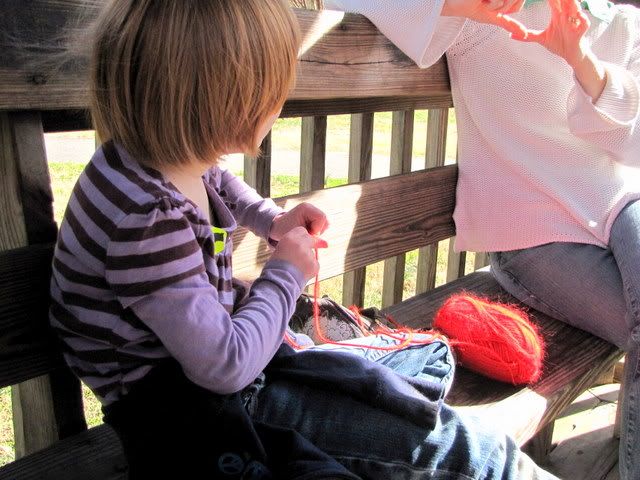 River fell asleep in the car on the way home. As soon as I unbuckled her car seat she opened her eyes and said "Quack quack! Quack quack!".