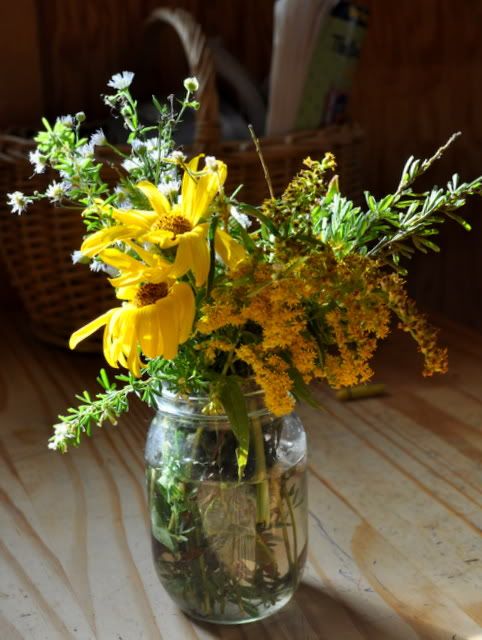 Here it is, just before the Autumn equinox (or Spring, for the Southern hemisphere). Fall feels like such a breath of fresh air after this hot, hot summer. I'm beginning to feel much better (knock on wood). I think we may finally be kicking this bug. I took Kaiya to her third ballet class this evening. She was so very nervous at first, but her teacher is such a sweet old man and he seems to have quickly put her at ease. Now she says she wishes she could go every day!
I chose the twice a week school
, by the way. I weighed the two and, really, it came down to quality or convenience. I chose the quality. And, there is a great little restaurant just next door that has delicious vegetarian sandwiches... so it's not a bad way to spend a couple of evenings a week.
I'm afraid that my Zoe is beginning to feel left out, though, which is troubling me. Kaiya began homeschool this month and her first year of ballet. I really don't feel that Zoe is ready for ballet, yet, and she seems content when I tell her she will have to wait til next year. But, still, I can tell she is definitely feeling like a little sister. I had to pick up a spare leotard for Kaiya today and I purchased a little pair of ballet type slippers for Zoe to dance around in. Kaiya sweetly put them under her sister's pillow (the little ones were asleep when we came in) so she would find them as soon as she wakes in the morning. I also try to give her some activities to do while we are working on school projects and attempt to get her to join in during circle time. But Zoe is a bit of a loner, and often prefers to play on her own... still, I know it bothers her to see Kaiya jumping ahead of her.
The girls are looking forward to pulling out our fall things tomorrow, replacing the
summer things
on our seasonal shelf and our book basket. I think we may make a pretty
apple banner
, too. How are you welcoming the new season?
P.S. Don't forget to
enter to win these Apple Sprites.