I'm pretty sure all she wants for Christmas is her two front teeth! ... Sorry, couldn't be helped...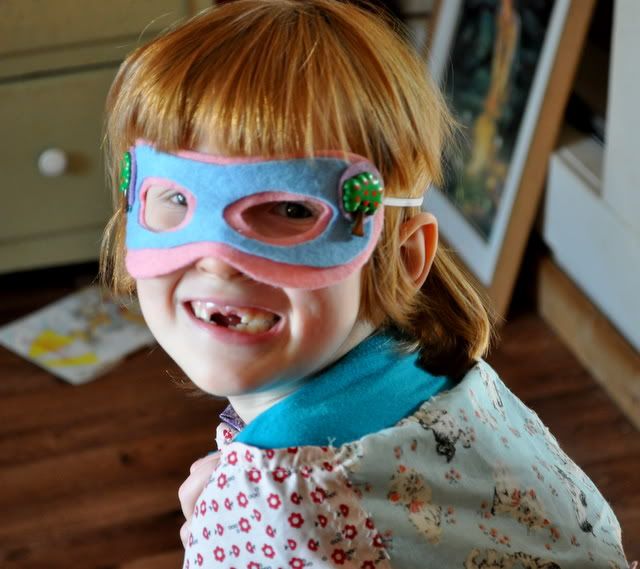 And I finally broke down and cut the littlest one's bangs. They were poking her straight in the eyes. Oh well, these things must be done sooner or later.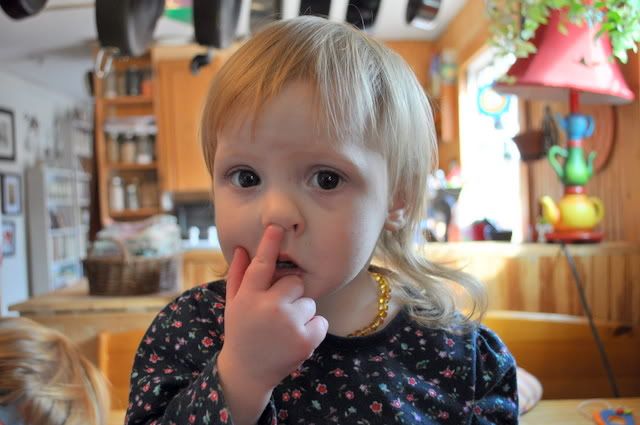 And please forgive the little finger in the nose. Every single one I took she was picking away! It seems to be a new favorite hobby.
P.S. Don't forget to enter
the Painting Pixie gnome giveaway this week
.