We are Waldorf-inspired homeschoolers, just starting out in kindergarten. Each week follows a theme, inspiring our work and play and learning. This theme is chosen based on the season and what's on our minds. Each week I will share what we've been up to and some links and resources that will hopefully inspire you. There is a link-up at the end of this post... I hope you will share what your home school has been up to.
You can find previous weeks
here
.
A little elf sat in a tree
Painting leaves to throw at me
Leaves of Yellow
Leaves of red
Come Tumbling down
About my head
This week we
celebrated Halloween
and then finished off the rest of week welcoming November. I used some of the miscellaneous songs and story that seemed to embody this month.
For our first project we made a 'November' banner to go over our nature table. I blogged about this project the other day on the
Natural Kids blog
. It was such a simple thing. We let the leaves bunch up underneath and didn't really try to rub over them individually but I think that would be really pretty, too.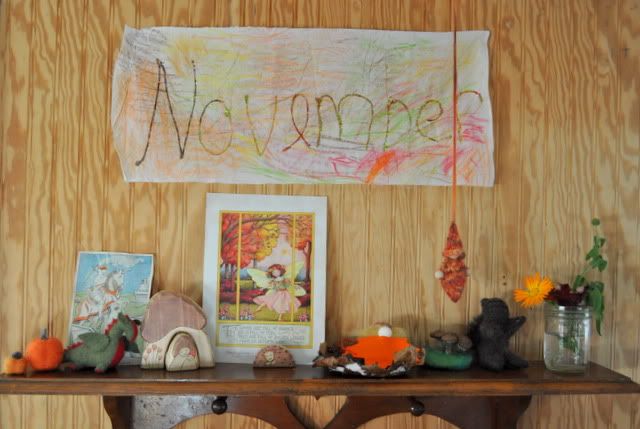 We kept out one pie pumpkin from
our trip to the pumpkin patch
to make something yummy with. The first day we cut it open and cleaned all the seeds and guts out of it. Then put the clean pumpkin in the oven to get the flesh nice and tender. Next we separated the seeds from the goop and cleaned them and dried them just a bit in the oven.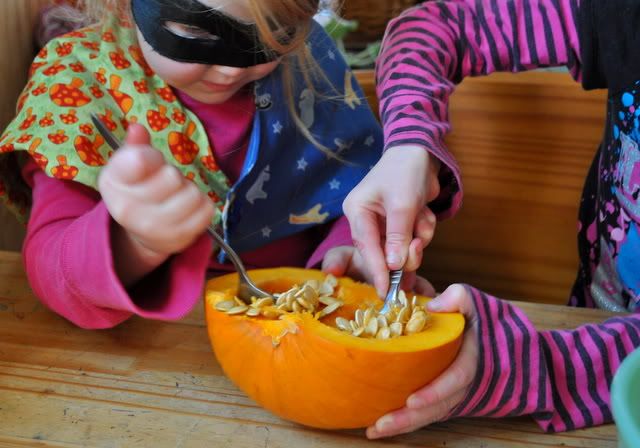 Another day we painted the dried pumpkin seeds with Autumn color water colors. While they were drying I took blank note cards and drew a tree branch on the front with clear glue. Then we sprinkled over the glue with brown glitter and let that dry, as well.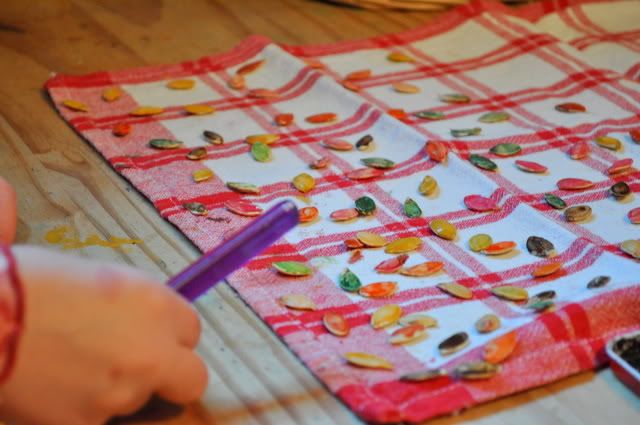 Once all was dry we glued on our seed 'leaves'. I think they turned out so pretty! This is going to be another Solstice gift from my girls. They already know who the recipient will be.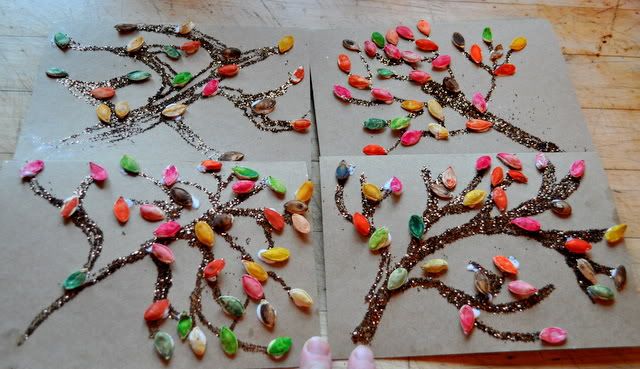 Now back to that, now tender, pumpkin. We made a super yummy pumpkin bread from
this recipe
. Mmmm!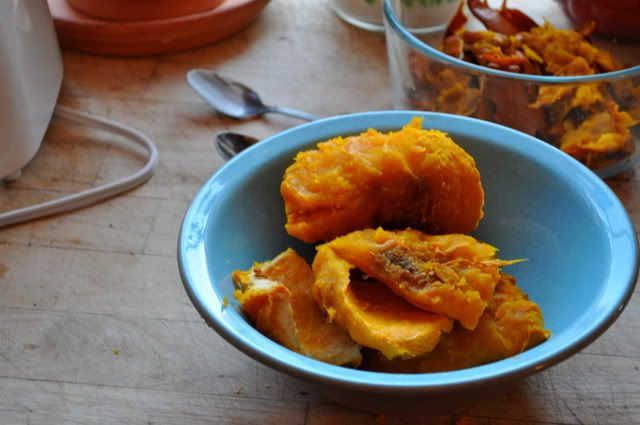 From this one little pumpkin we got beautiful note cards and a delicious bread.




Songs
Little Night Owl
Mr. Pumpkin
This is the Way We Pick Up Leaves
A Little Elf
(chalkboard)
Story
Apple Star

My home school board can be found
here
and songs and stories
here
.
Also, I have a winner for the Painting Pixie giveaway..
Belinda
Congratulations! I have already contacted you and you have 48 hours to get back with me .