First things first, the winners of the
Tomten and the Fox Giveaway
are
Amy
and
Lynnette
Congratulations! I've contacted you both already.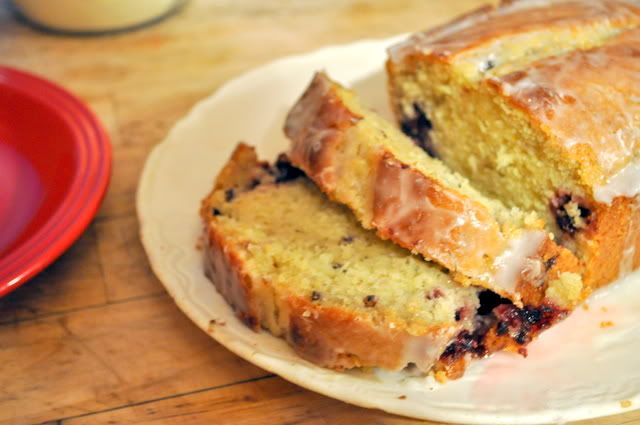 Now how about a slice of Blackberry and Lemon Curd Loaf?
The first
went too fast (after we shared with my parents) so another was in order. Tomorrow my husband goes back to work after having the whole week off for Christmas and I must say, as much as I love having him here I'm very ready for him to go back and the girls and I to get on with our regular rhythm. Rhythm... ha! Christmas orders started with full force just after Halloween and all semblance of a normal rhythm was thrown out the window. Daddy being home certainly hasn't helped that any. Not that there is anything wrong with that. We all enjoyed the extended holiday very much but I need rhythm and normalcy just as much as the girls. I'm looking forward to getting the house keeping back on track and I think I'll even do a bit of new year cleaning this week.
I think rhythm is something we're going to have to have a total redo on anyway.
Don't forget
, in all that Christmas order frenzy my husband moved back in and that threw us way off right there. Yes, it will take time and patience for us to find what works for our new family unit. But we'll get there.