We had a lovely day of cookie baking, popcorn making and movie watching yesterday. A very cuddly way of spending our family day together. However, River and I finished it off with a rather fitful night of constant nursing and tossing and turning. I suppose those molars are back to working their way in. Molars just take forever to come in, don't they?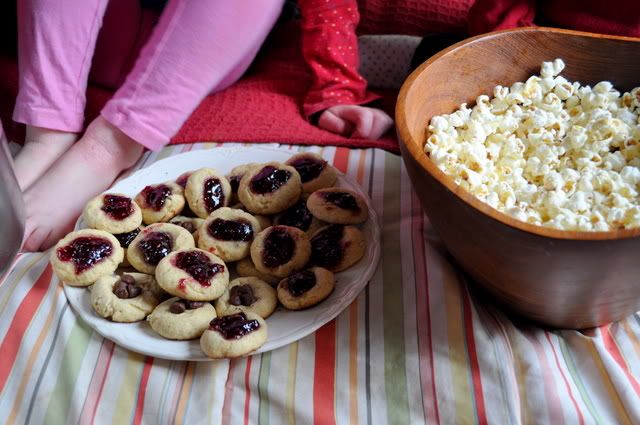 Needless to say, Mama's feeling beat and I'm thinking that cup of tea just isn't going to cut it. I'm trying to make the switch from coffee.
I'm feeling prepared to jump back into home schooling this week, though, after taking an extended Christmas break. I have some fun projects lined up for us. I know the girls have really missed it. We all appreciate the more structured days and focused creativity.
And I just wanted to say, even though I have not had the chance to respond to everyone who commented on my last post individually, thank you so much for your understanding and supportive words. I just had to smile reading them all. What a blessing to be able to reach out, say what is heavy on your heart or perhaps joyful or just thoughtful, and be heard and hear in return, 'I'm right there with you!'. What an amazing bunch of ladies you are. Have a beautiful week!