Yesterday we gathered with a few friends and family members to celebrate Kaiya's seventh birthday. A very simple party, a couple of crafts, simple food and a puppet show.
We made bubble wands and flower crowns.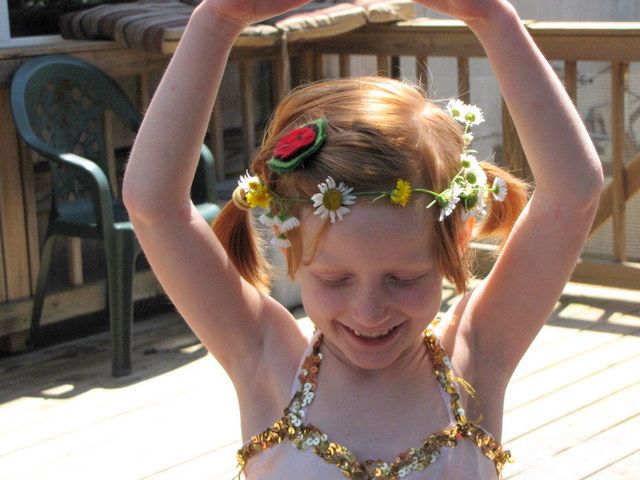 The cake was inspired by
this one
and was so yummy!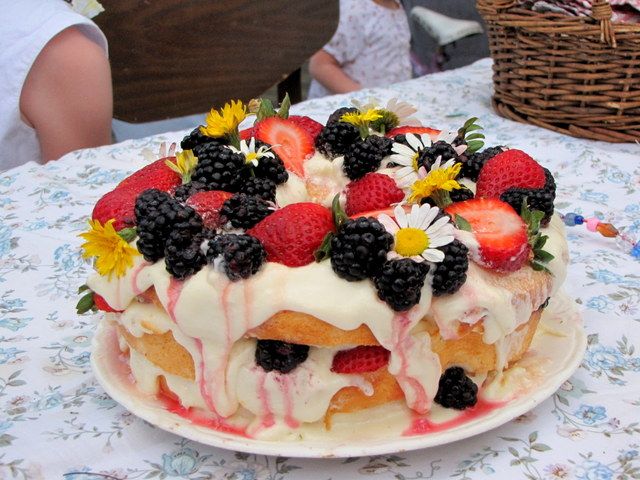 My friend and I put on a little puppet show based on the Tiptoes Lightly story, 'Ompliant is Unplugged', from the Reg Down book, '
The Tales of Tiptoes Lightly
'. The night before I needle felted Pinecone and Pepperpot. For Tiptoes I used a silk puppet I had already made. Her size didn't fit well with the gnomes and I'd like to needle felt a Tiptoes for future use. It worked in a pinch, though. I was just too exhausted after such a full week to do any more.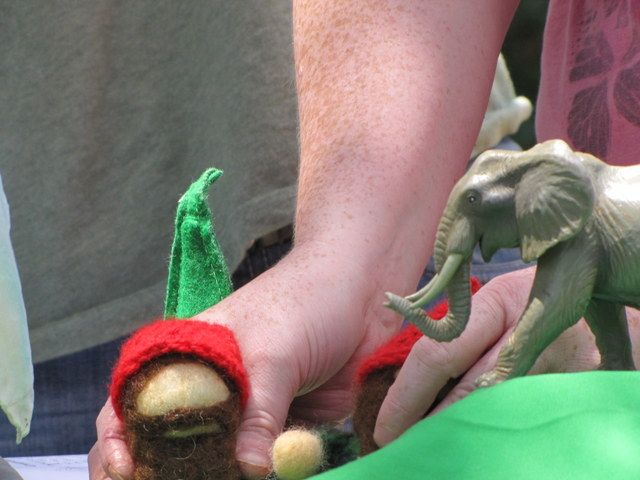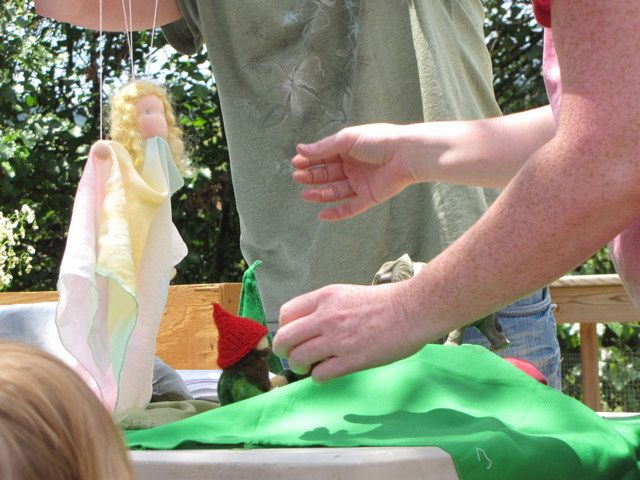 Looking for the lost hats from a frog, in place of the cricket, at the home of a spider that my friend made and finally finding at the home of Jeremy Mouse, also made by my friend.
The hats were knitted so they could be shot off by the apple as it unplugged from the elephants nose (Do you know the story? We love Tiptoes!).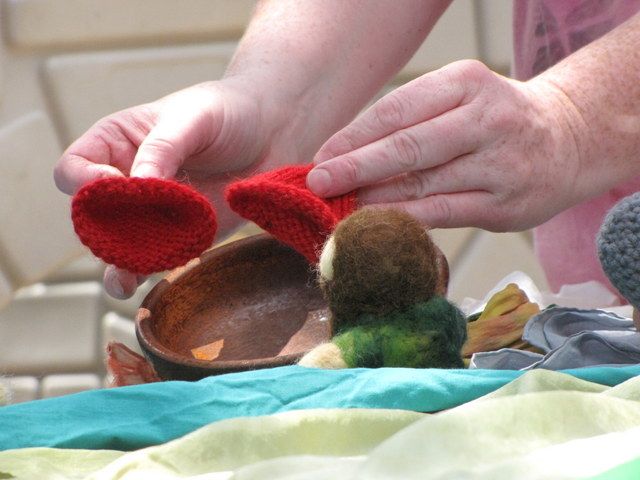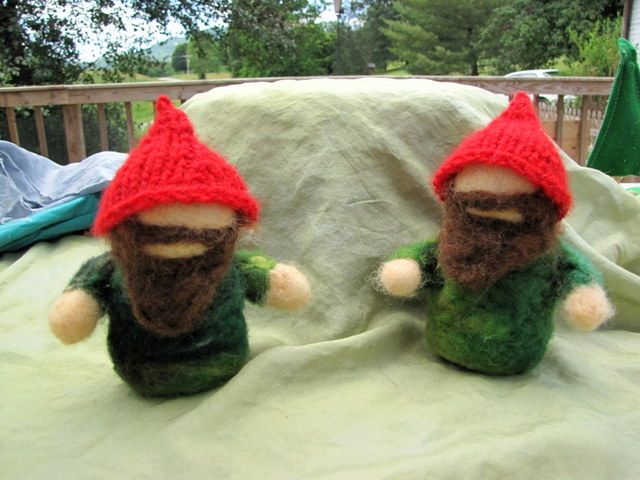 The children loved it and are still playing out the story with our puppets.
Here is the other skirt I made for Kaiya with the Little Red Riding Hood fabric.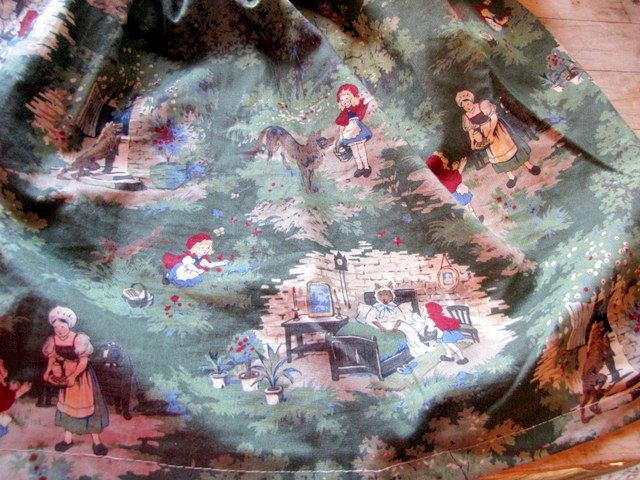 It was a very happy birthday and a very full week. I'm ready to put it to rest now and am already thinking of Summer Solstice plans.
Enjoy the rest of your weekend, friends!