We celebrated Kaiya's seventh birthday yesterday. Seven times around the sun... seven years I've been a mother... it never seems that long, does it?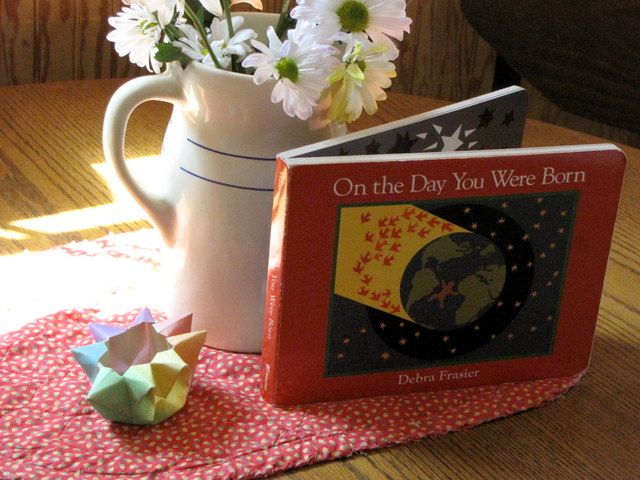 We start the day, as always, with a little morning gift right in bed. This birthday I made her two skirts the night before. I really have no space for a sewing machine and had to do my machine sewing next door at my parents house. They're always so patient and understanding when my "the night before" crafting finds me at their house late and sometime (like this time) even after they've gone to bed.
She wore the one below yesterday and the other she will wear to her party tomorrow. It's very sweet with Little Red Riding Hood fabric, an attached apron and pocket. I'll get pictures later.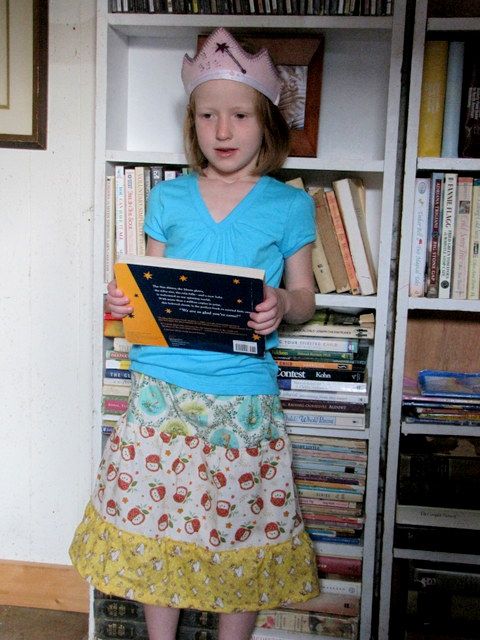 At the birthday girl's request we had
strawberry scones
for breakfast.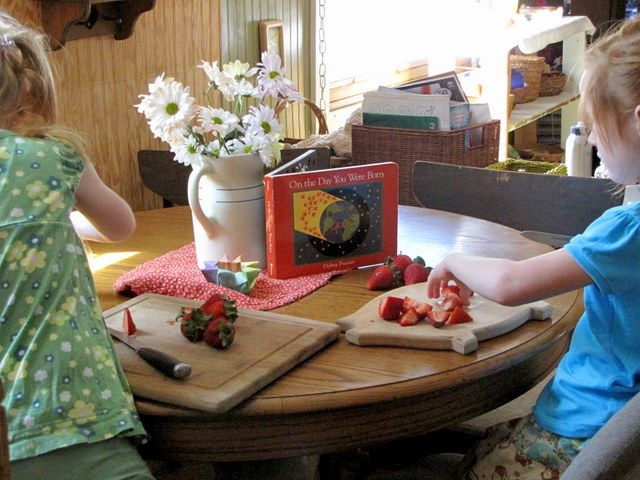 And the doll! She was sooo happy, I was happy. Again, I'll share more photos of her later. She's still a
wee
bit fatter than I'd like and I do wish I'd made her legs just a little longer. They're fine but I had to really skimp on the feet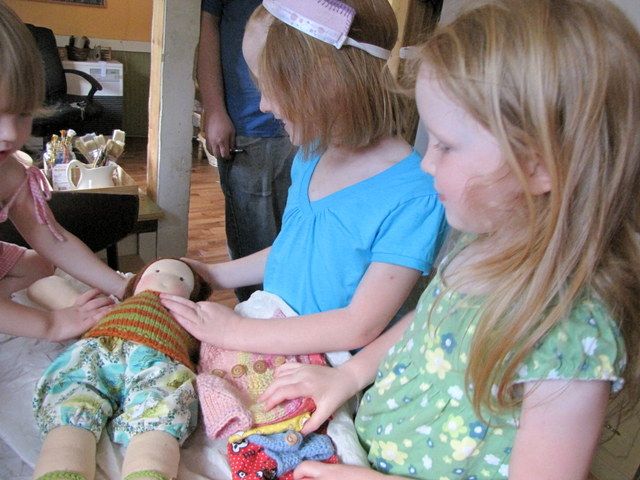 I started a scrapbook for her, pasted in photos from
her ballet
, the invite and program and gave her a sheet of stickers to start decorating.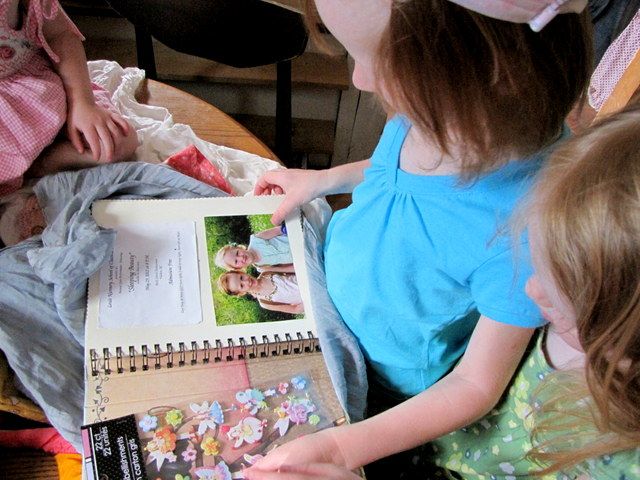 I made her a new backpack. She had been carrying this ratty, torn old diaper bag to ballet. Now I get to throw it away. The main panel is
this fabric.
I love it and have been saving it for awhile.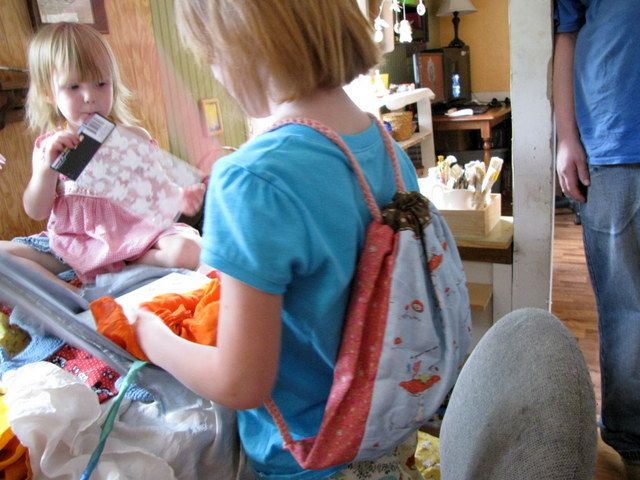 Since her party is tomorrow we went out for dinner at her favorite pizza place and picked up cupcakes on the way home.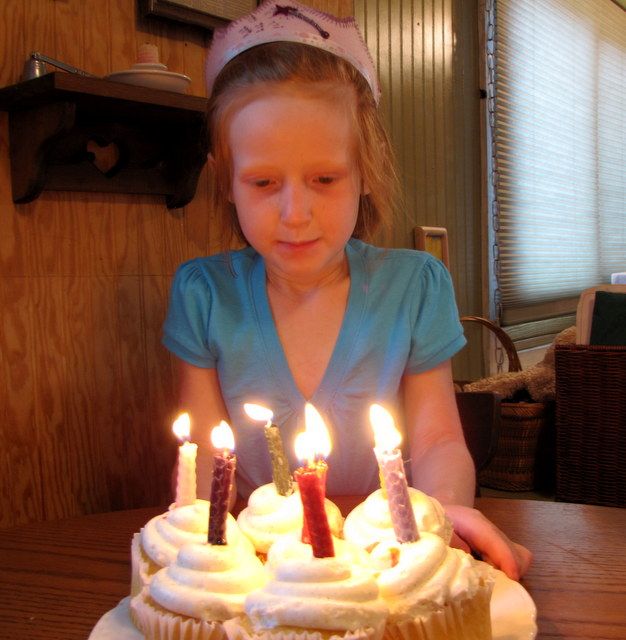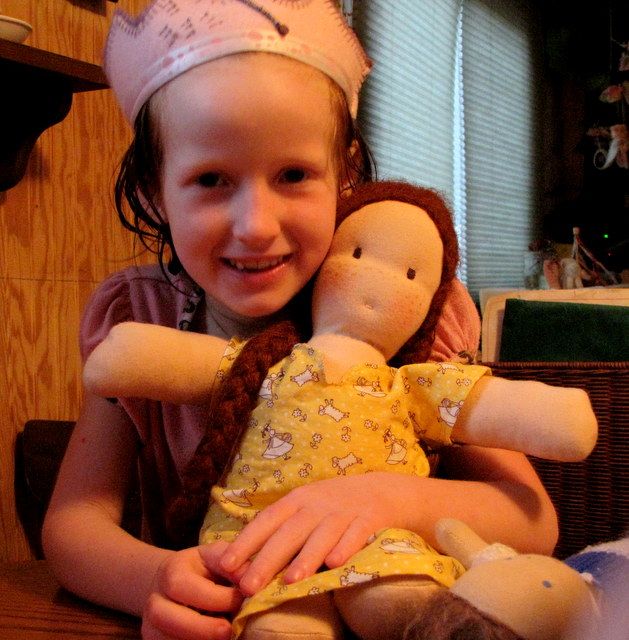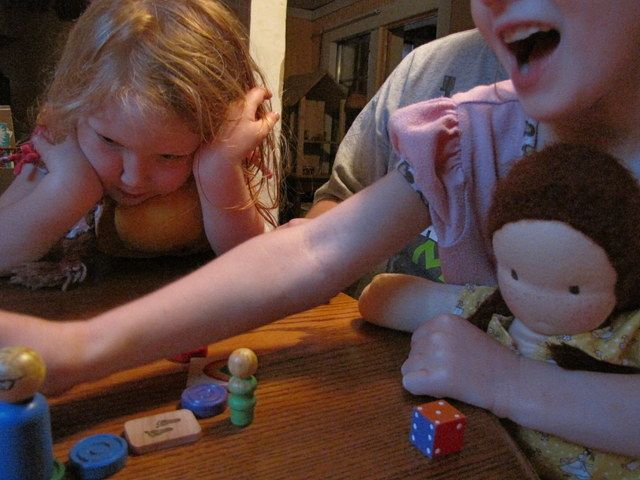 We ended the day with a
family game
night.
And that wraps up all of the girls' birthdays for the year! We walk away with a 2, 5, and 7 year old. Now I have a party to prepare for. Will share later!